It's also worth mentioning that the products in your system need to have barcodes configured for barcode scanning to work – check with your office to make sure this is the case.

To start using barcode scanning in an order, start a new order. From the Order Review screen you will see the Barcode Scanning order mode icon in the top section of the page (next to "Campaign Order Mode") – tap this icon.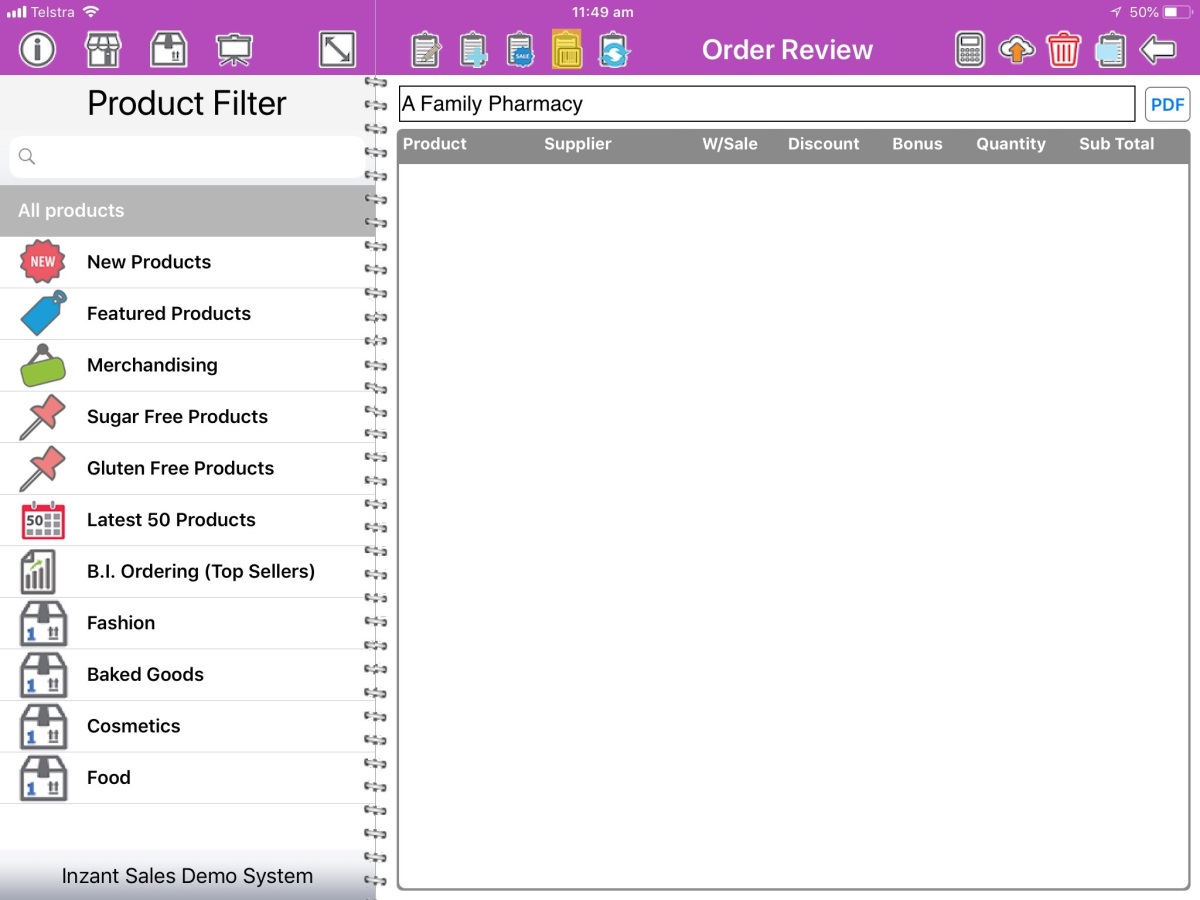 ---
Once in Barcode Scanning order mode, you can set the default order quantity and bonus amounts using the quantity boxes. These will automatically add the configured quantity and bonus amounts to the order for any scanned items.
Top Tip: If ordering in large quantities these are very handy and can save a lot of scanning.

To initiate a barcode scan, tap the barcode icon in the top right of the screen.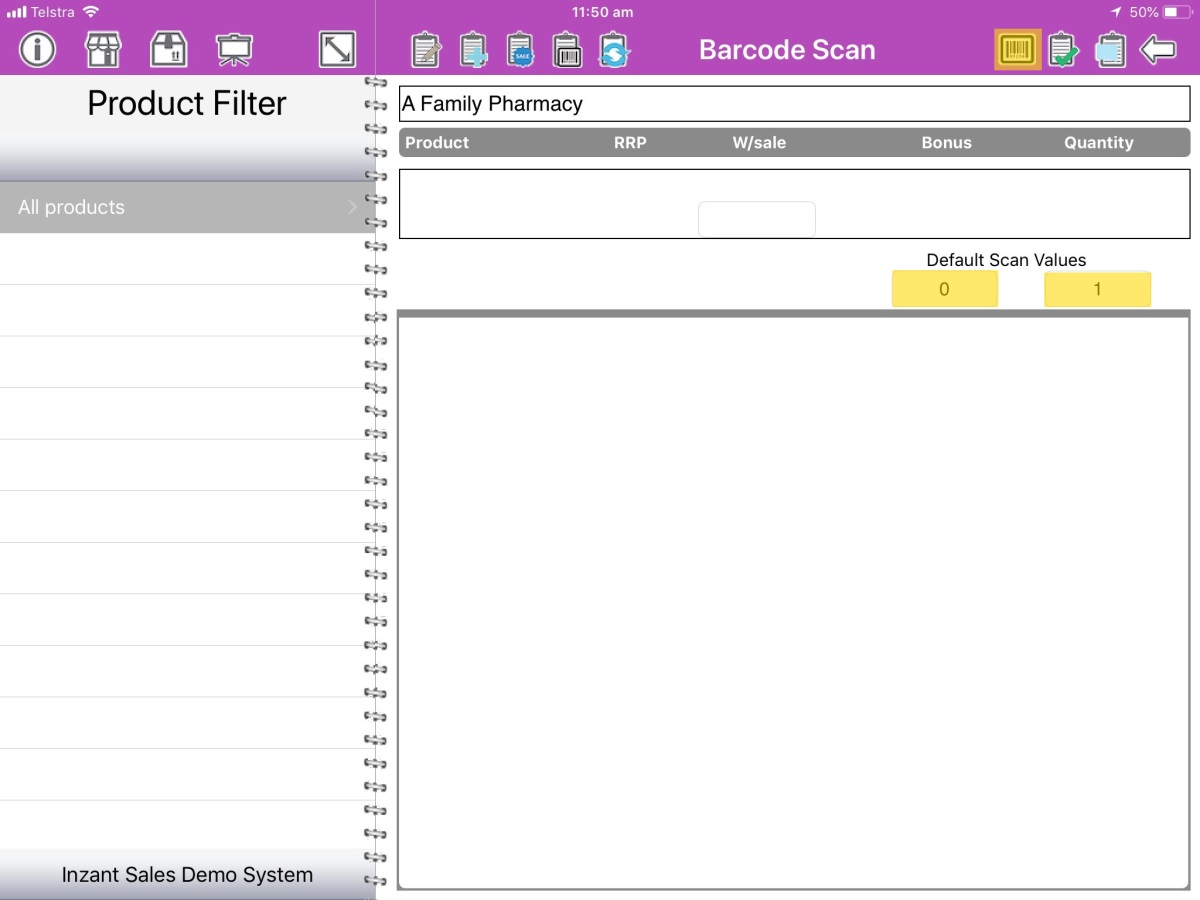 Centre the product's barcode in the camera section and let the device camera read the barcode. Once it gets a good read it will bring up the relevant product. If no product in your Inzant Sales system exists with that barcode then a "Product Not Found" message will appear.

---
If this occurs for an item that does exist in your system then don't fear, you can always add the item using one of the other order modes, however it would be worthwhile notifying your office so they can rectify the situation for you.