There are a couple of ways a product can be linked to an image, this article will be covering manually opening the product details screen and selecting or uploading a single image.

Firstly you'll need to be logged into the Inzant Sales Management Portal.

Once logged in proceed to open the product search screen

Click on Products in the Side Bar Menu

This will open the Product Search screen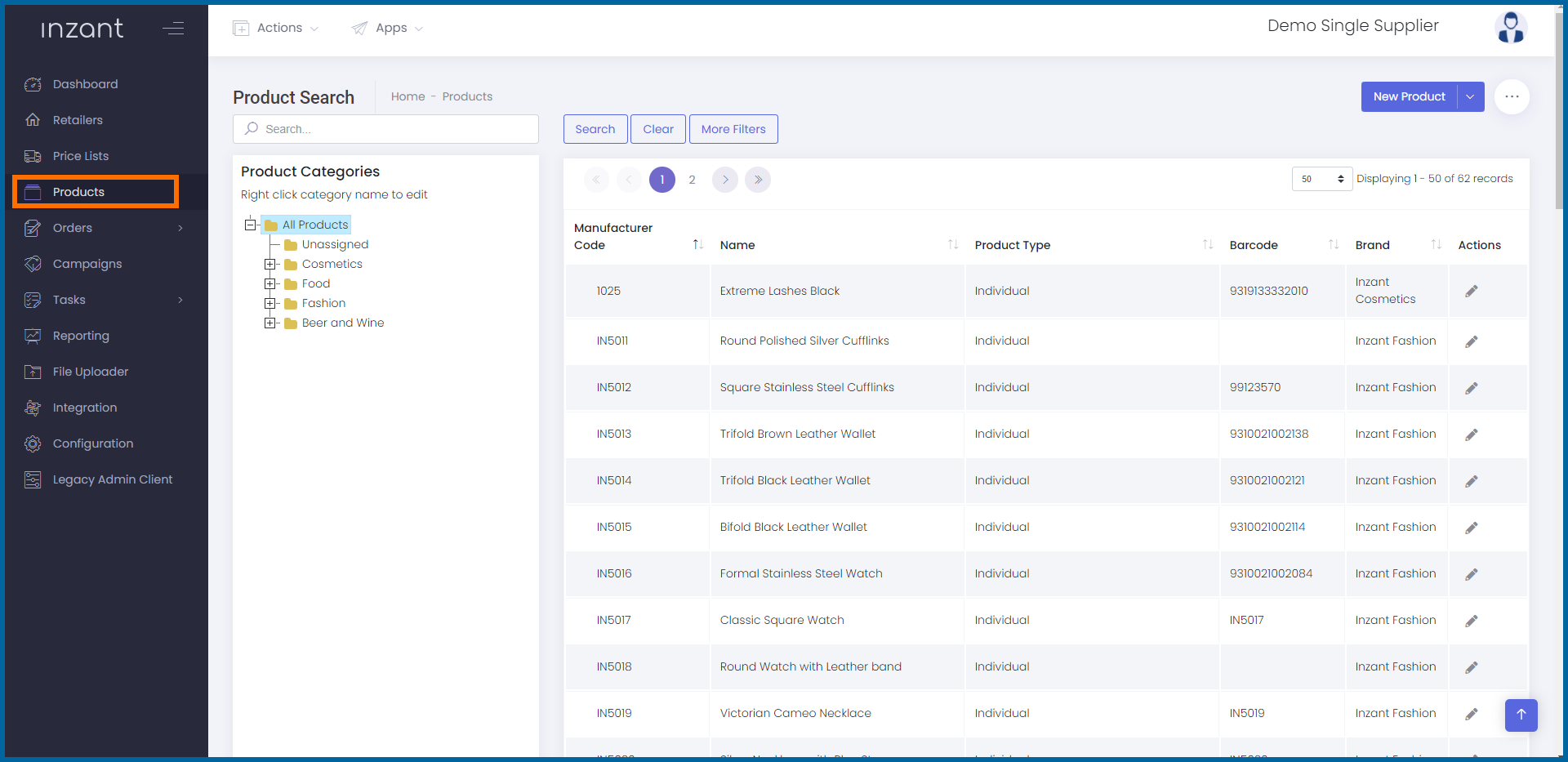 Now you'll need to find the product you want to upload an image for.

You can do this by doing a search for the product

Using the Category Selector

Using advanced Filters

Once you have found the product click the Edit icon (pencil) in the Actions column.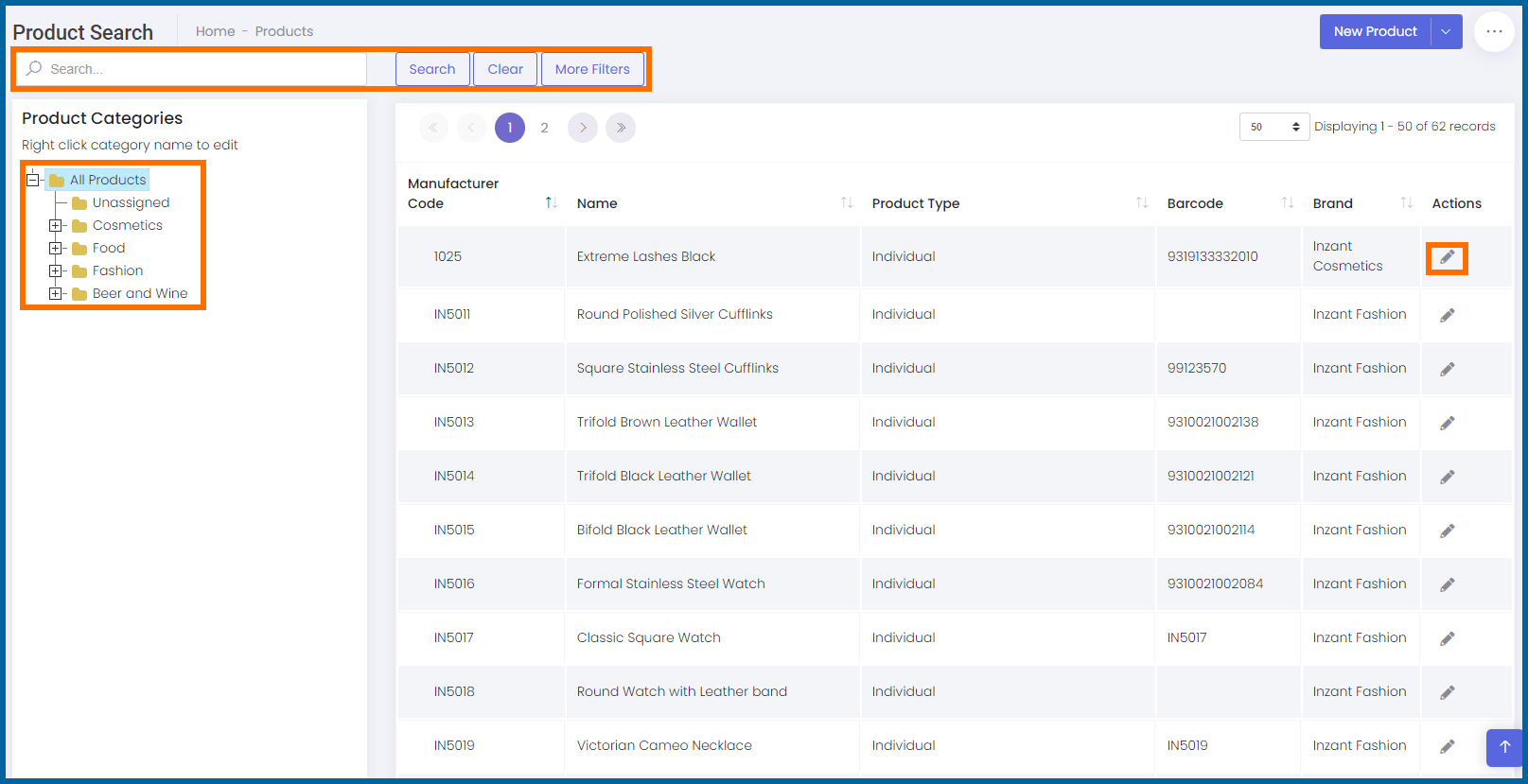 Click on the Media Tab to display the Images configuration for the Product

This will display any images already uploaded and allow you to upload a new image.

You can view a full size image by clicking on the thumbnail image in the list.

To Upload a new Image
Click the Select/Upload button for the Image you wish to upload.

This will display a popover where you may select an already uploaded image or upload a new image.

To Select an existing image

Find the image in the list


You can search for an image

If you are using Folders, you can select the correct folder to narrow down the list of images


Click the Select Button for the Image you wish to select
To Upload a new image

Click the Upload Button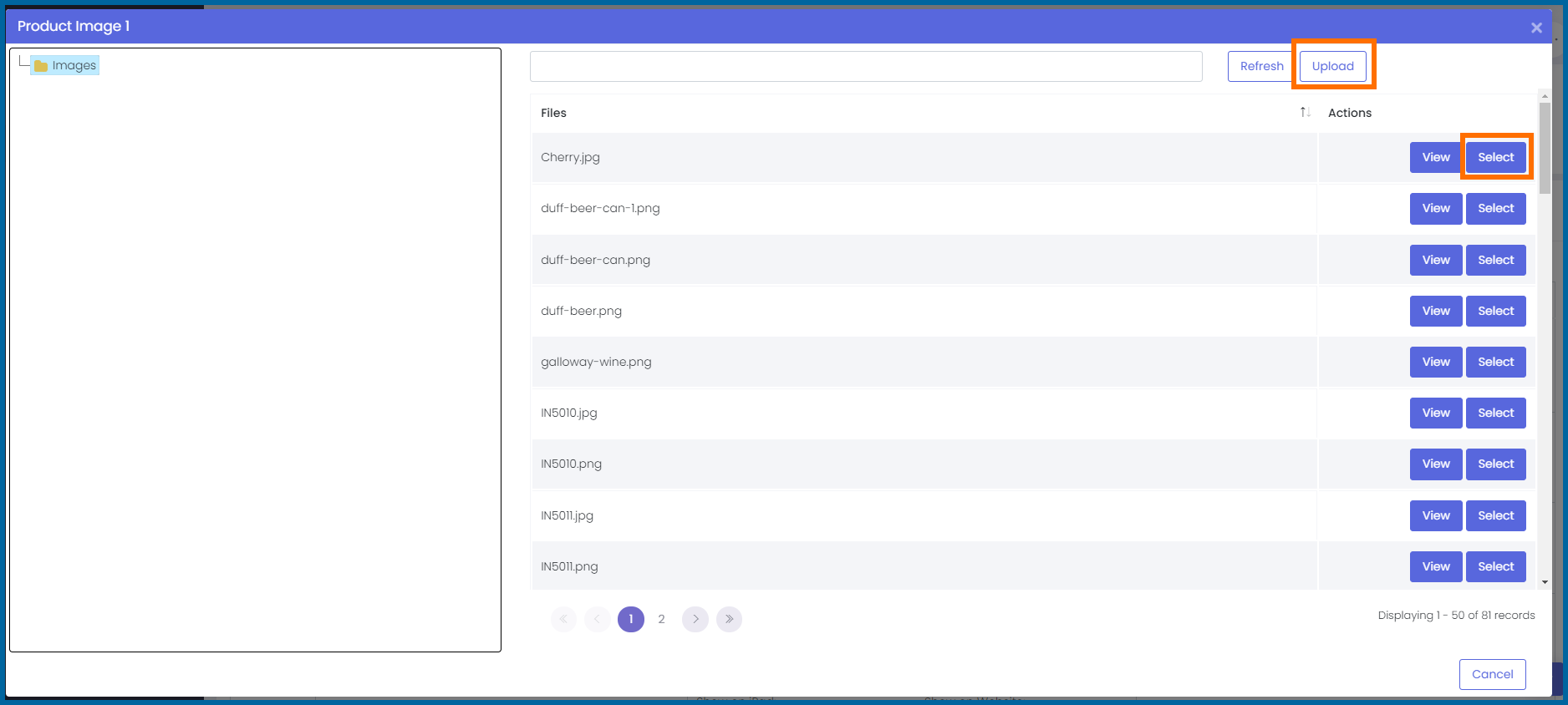 This will display the File Selector popover

Select the file you wish to upload

Click Open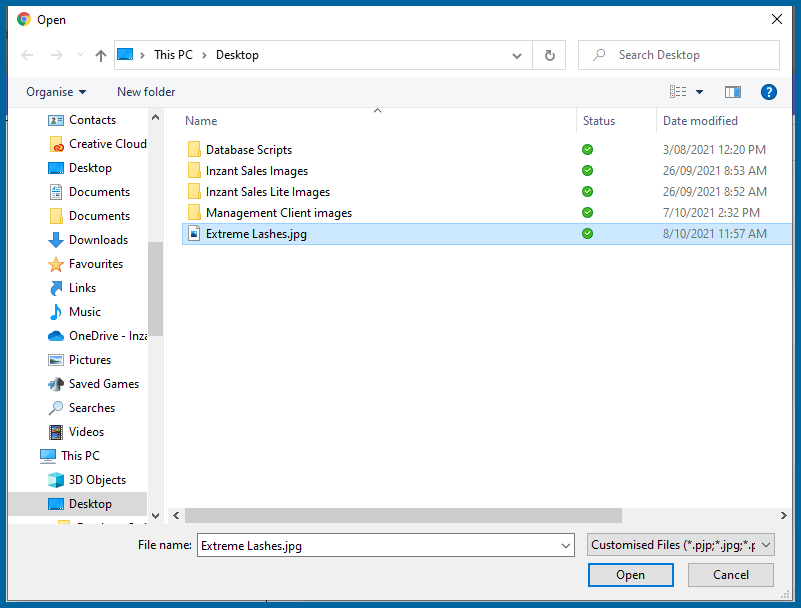 After the File has uploaded you will be returned to the Media Tab, with the image correctly inserted.

If you are uploading the Primary Image it will automatically be set to be visible on the mobile devices and website. If you are uploading additional images you can set the visibility using the switches

To complete the operation you need to Save the product

Click the Save or Save & Close button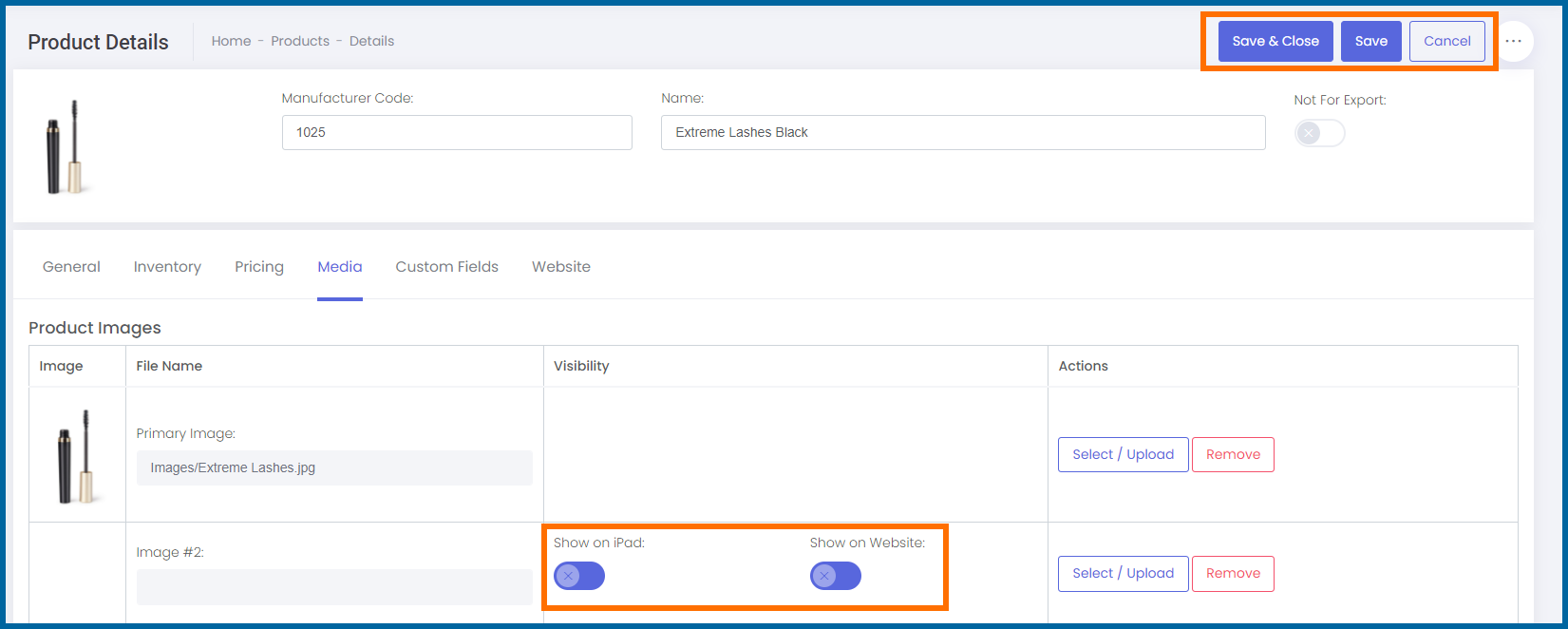 The image will now be available immediately on the website, and will be available immediately to sync down to the iPads.