To enable this option you'll need to open the "Settings" application, and scroll down the left side menu until you see Inzant Sales Plus. Tap on this option.

In the right side of the screen you'll see an option to set the Barcode Scanner Type. Tap this option.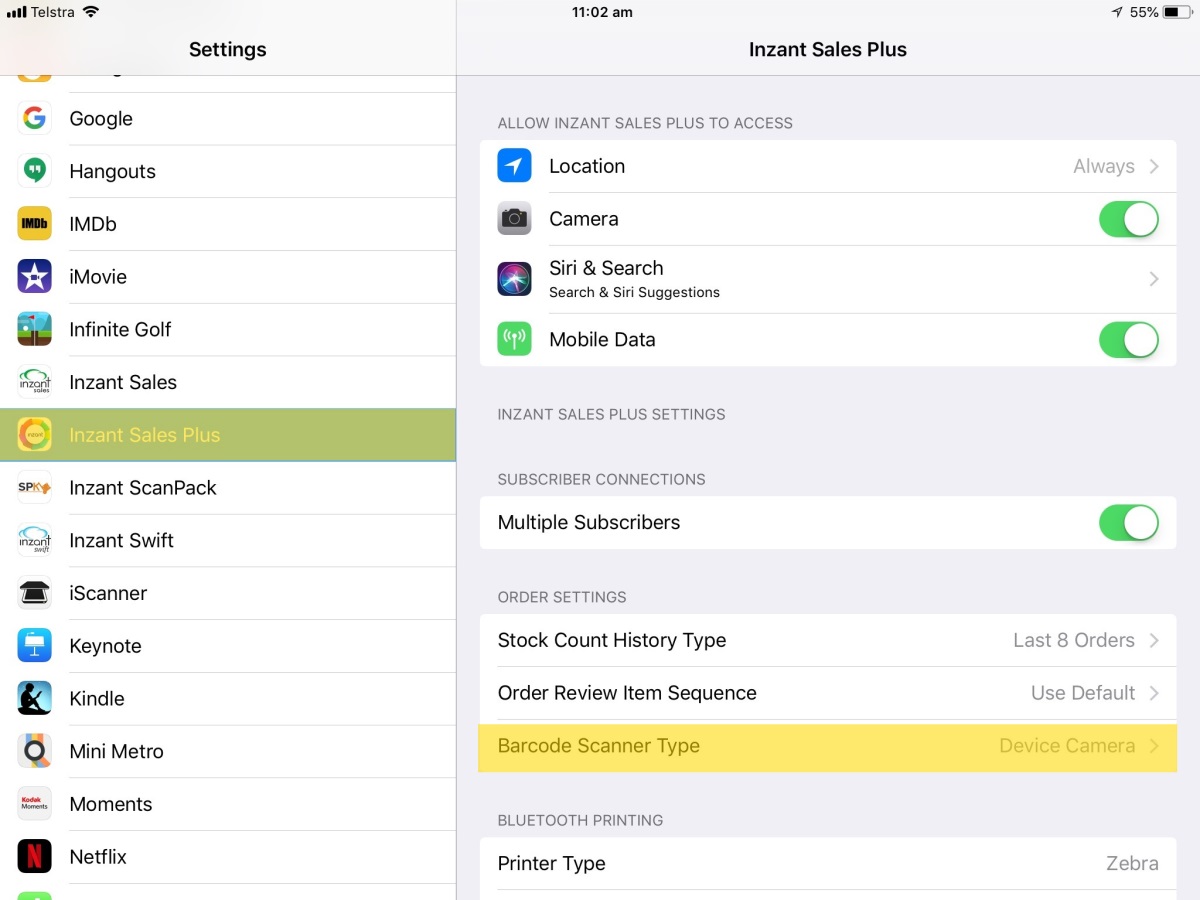 Set the default option to be "Device Camera".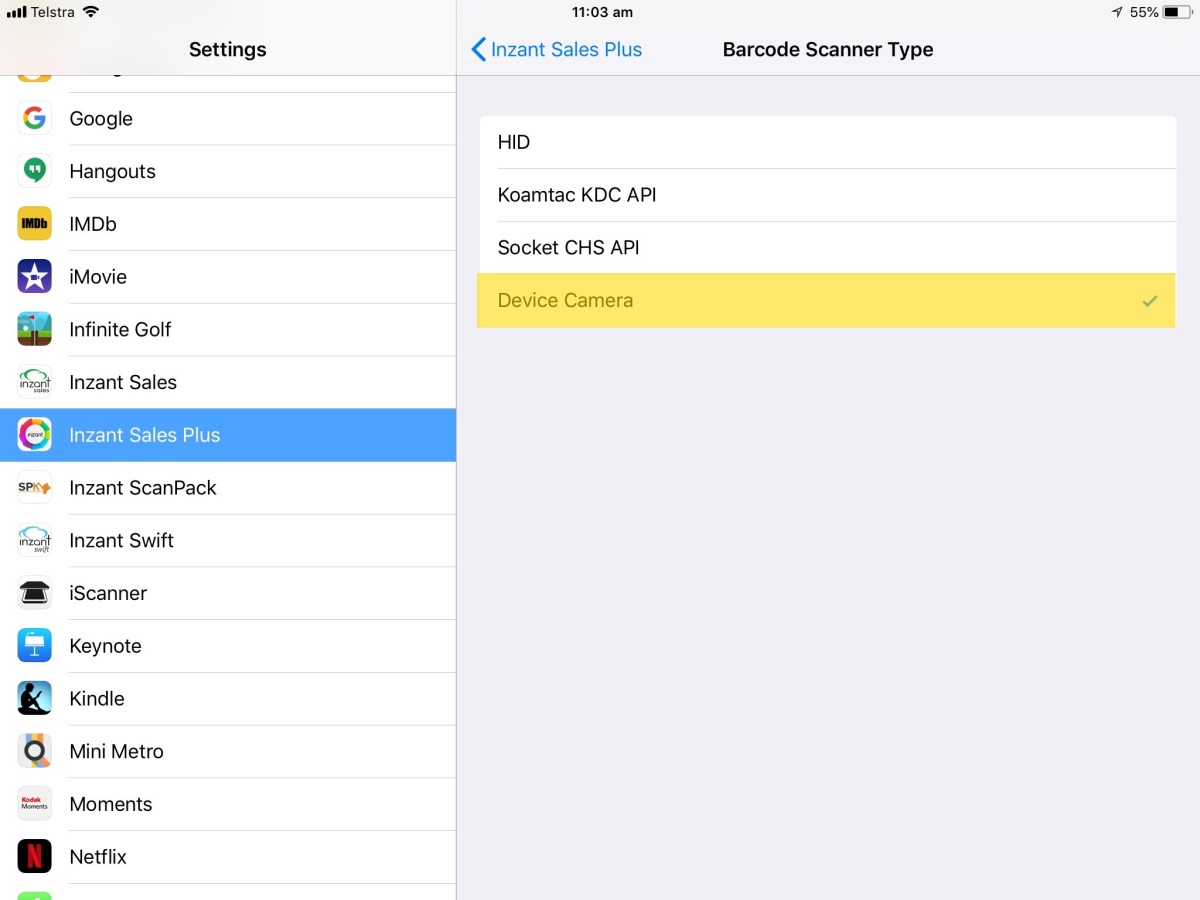 ---
Now when you navigate back into Inzant Sales you will be able to use the barcode scanning option for ordering, and you will have the option to configure the retailer creation barcode scanning facility as well. See below some additional quick guides on using the device camera for barcode scanning;