The Inzant Support team may request you provide log files from your device to assist with solving issues you may experience.

If you don't use the Apple Email App, then we allow you to send the files to us by sharing them to another App.
To Share Log files touch the Utilities icon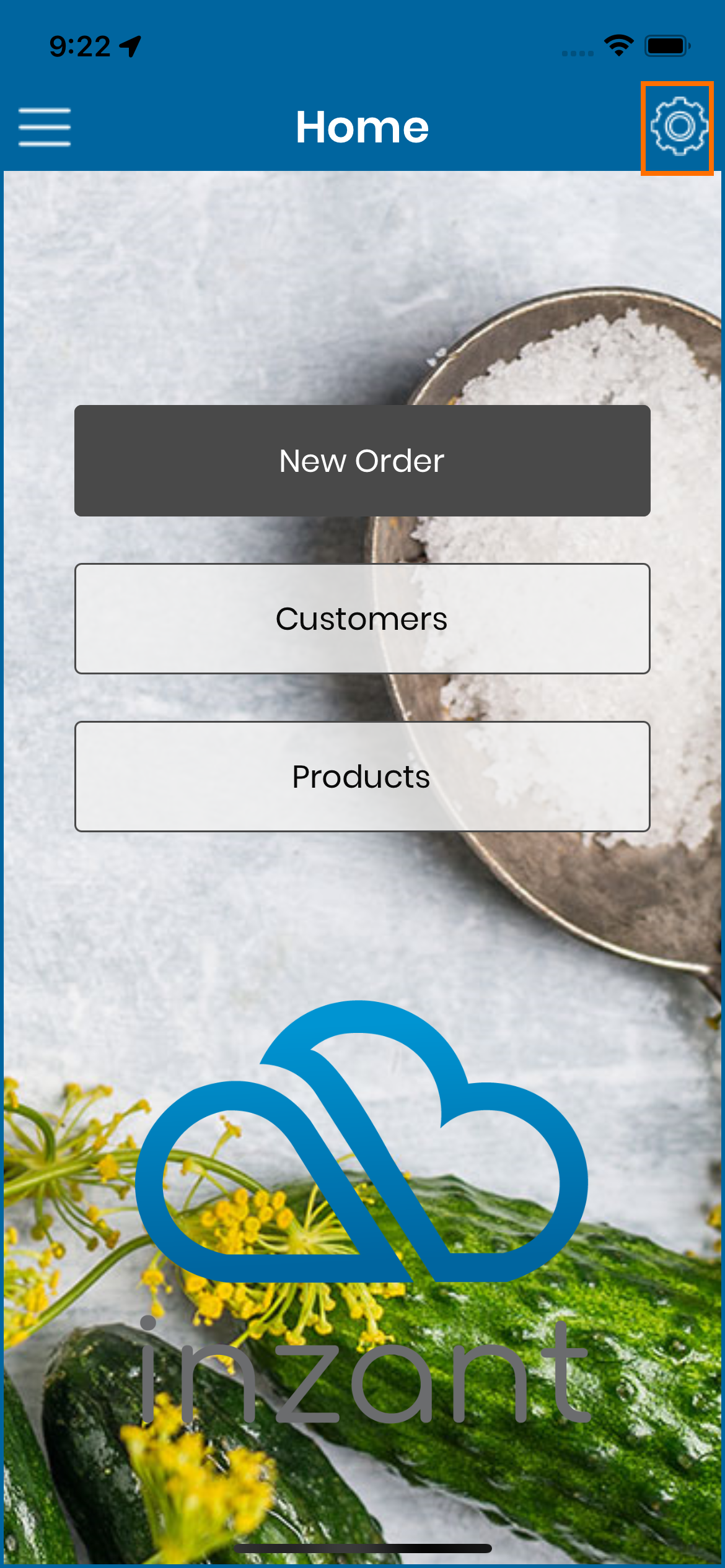 Touch Share Log Files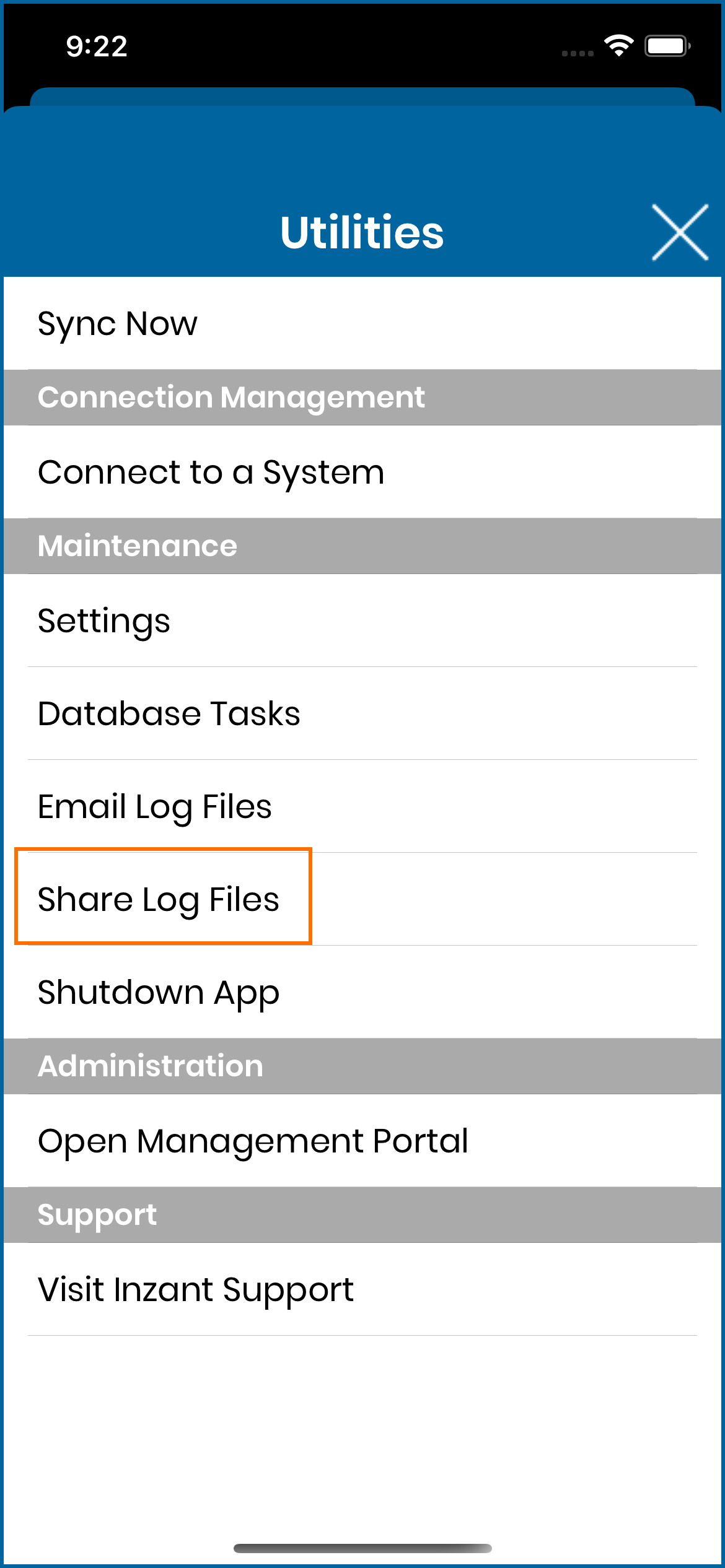 This will then popup the standard Apple Share control which allows you to share the files with other compatible Apps.